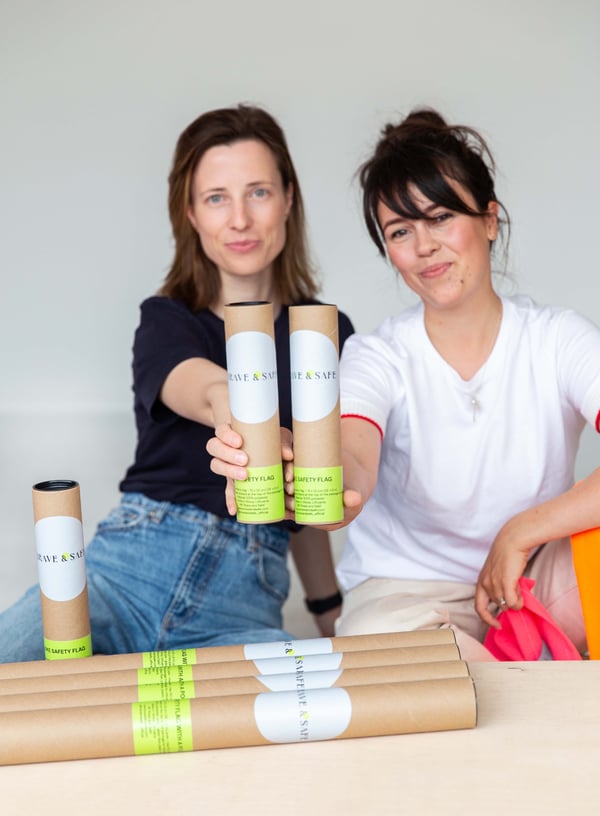 We're Rūta and Julija - two friends, former classmates and now moms. What parenthood taught us very quickly is that it is a very rewarding gig and not always an easy one.
One day Rūta found herself experiencing anxiety instead of joy when out with her preschooler on a bike. He was fast but he was also small! He had freedom but also needed the guidance: "Slow down!", "Be careful!", "Look around!", "Wait for me!" and "Where are you now??". The problem needed to be solved. How do I keep my child safe?
How to make this little human on two wheels better seen on the road? Aha! Now you know too. This is how we created Brave & Safe.
We hope our Dragon Tail bike flags bring more ease to your life. Thank you for your trust in us! Enjoy the ride!
Click the button below and find out more about our products.